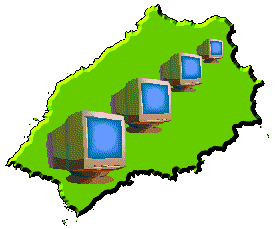 Welcome to the website for St.Helena Electronic Data Services, or Sheds for short.
Did you imagine that St.Helena was too small and, well, too old-fashioned to need its own IT support services? Did you think that St.Helena businesses did not need data solutions, specifically tailored to their needs?
Such preconceptions are way off-mark, particularly with the impending economic sea-change that will accompany the air access project.
No, St.Helena's needs are no different to most developed and developing nations in the world - it's just that the scale is somewhat different.
What are your choices?
| | |
| --- | --- |
| Live with what you can get from elsewhere | Obtain what you need locally |
| Solutions only approximate to your needs | The solution is exactly what you need |
| You change your processes to fit the solution | The solution is tailored to your processes |
| Support by email and telephone | Support on-site, when you need it |
| Solutions change despite your needs | The solution changes as your needs do |
| You're on your own for training | Training available on-site |
| One size fits all - you know that's wrong | Size is appropriate - you know that's right |
Thank heavens for local solution-providers. Thank heavens for Sheds.